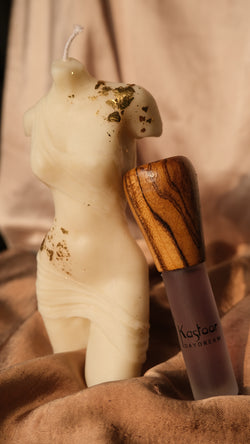 Pahadi floral Daydream Modern Ittar + Saree Ivory Orchid Candle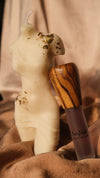 Pahadi floral Daydream Modern Ittar + Saree Ivory Orchid Candle
Rs. 2,575.00
A FLORAL CONCOCTION OF THE SWEETEST FLOWERS AND THE STRONGEST LOVE 

with the sheer elegance of '

The Saree

' candle in floral Orchid fragrance. 
A perfect afternoon in a flower field, where the sun is grateful, cutting cross your hair and playing with your shadow. You are lost in time, sauntering carelessly, picking daffodils, lilies, and violets and letting them flirt in your basket. Welcome to the world of Modern Ittar Daydream. Made with the sweetest flowers and the strongest love. We have paired it with the sheer elegance of the Ivory Gold Gilded Saree Orchid Candle by Beige By Tej, a combination which guarantees a sweet floral drama.  
What's inside: 

DAYDREAM 

Rose Musk - adds the meadow honey touch with fruity notes. 

Lavender - From the lap of South East India comes the sweetest scent of Lavender that also boosts calmness and wellness. 

Lilies - Sourced from the Northern India, Lilies have a sweet aroma and also stress relieving properties. 

8ml, gender agnostic composition, vegan, alcohol & cruelty free.

'The Saree Candle' in Ivory & Gold & Orchid fragrance

 

She celebrates her Indian roots and culture while still being in touch with her sensual self. Made of premium organic wax blend, organic dyes and fragrances, vegan and sculpted by hand in India

Size : 5.8in x 2.3in